ESL MiniConference Letters, Jan. to March, 2002
Notes from MiniConference participants:
Dear Mr. Scott,
It is such a pleasure that I am updated with ESL news. I am an ESL teacher educator from Sri Lanka, presently studying for my Doctor of education at the University of Wollongong , Australia. I would like to submit my research proposal and do a mini presentation on " The Issues, Concerns and the Professional Development of ESL teachers of Sri Lanka". I am really grateful to you for assisting me and updating my knowledge. If your readers would be kind enough to send me further ideas on the professional development of ESL teachers, it would be greatly appreciated.
Thank you,
Sudharma Rohini Gajadeera
University of Wollongong
Australia

Dear Robb,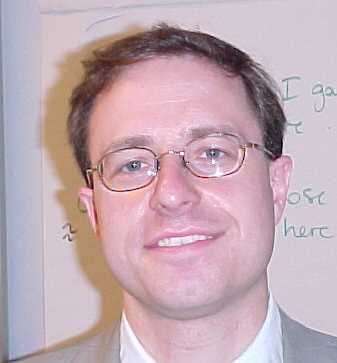 Thanks for the interesting stuff. How's everything? Let me know what's going on. We had an Easter Celebration at Quigley on Wed. It was a great idea you had to do things like that.
Curt Tomao
Aspect International Language Academy
Manhattan College, NYC
Robb,
I've been meaning to tell you that I do appreciate receiving the ESL MiniConference news. I just wish I had more time to explore all the links. I'm hanging in there - still teaching at College of the Desert in Palm Desert, CA.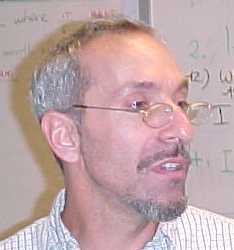 But what I did want to share with you is my new gig. I'd always had the fantasy of being on the radio. Well, I managed to get an audition at a station based in Hollywood. I passed it and, as of this past Friday, I have a permanent time slot on the air. It's still very new for me and I make tons of mistakes, but I'm really enjoying it and open to seeing where it leads me.
For those not in the L.A. area, my show can be heard on the web at www.kclafm.com from 10:30 to 11:00 every Friday morning (New York time). It's a music show, but hard to characterize the genre. For now I'm playing whatever I like, from Arab dance music to the Sonic Youth to Quebecois hip-hop to Nat King Cole. Trying for the most part to avoid top-40, and to always mix in a bit of the unfamiliar.
Thanks for spreading the word, and take care.
Gabriel Skop
Dear Robb,
Thanks for the e-mail. I think God sent you to me. I especially appreciated the TOEFL essay example that you sent last week. This was very helpful to me as a tutor for a Russian woman who is applying to law school.
Virginia Brobyn
Dear Robb,
Thank you so much for taking the time to share this. It's a wonderful idea and one which I don't think other TESOL affiliates have done with their conferences!
Jodi Crandall
Professor and codirector, MA Program in ESOL/Bilingual Education
Director, PhD Program in Language, Literacy and Culture
University of Maryland, Baltimore Campus
Thank you, Robb, for the update--I appreciate the way you conveyed the energy, pearls of wisdom, and general vibe of the mini-conference. Sounds like I missed out. Will save your summary, though, as I think it has good references, and provides a good starting point for reflection. Excellent summary and links to presenters, colleges and others...
Déborah T. Woeckner Saavedra
Doctoral Student, U.S. Latino Cultural Studies
University at Albany, State University of New York
I really enjoyed reading the article about the conference. I can't go to the big TESOL conference this year, so it's extra-important to have access to information like this now. Thank you for bringing it to my attention.
Renee Lajcak
Midwest Teacher Training Program
19 N. Pinckney Street
Madison, WI 53703-2829
608-257-8476 / 800-765-8577 / 608-257-4346 Fax
Hi Robb,
Here is an updated schedule for the conference (we should be mailing this out to NYS-TESOL members on Monday). The changes are in the Hip Hop Colloquium, the CUNY ESL Council Panel and two talks in the afternoon session in room E-229, which have been switched. Thanks again for the publicity.
Sharon Utakis
Co-Chair, Applied Linguistics Winter Conference
Letters from 2002 Second Quarter
Letters from 2001