Two Decades of ESL Teaching and Learning
Who is the editor of ESL MiniConference Online?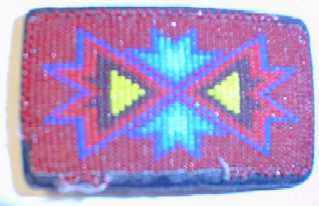 Robb Scott began his ESL teaching career in 1982, as a graduate teaching assistant at the Applied English Center, University of Kansas, in Lawrence. He earned his M.A. in TESL from K.U. in 1984, and his masters research paper on the use of conversation flowcharts was published by the ERIC Clearinghouse for Language and Linguistics (ED 247 744 or FL 014 406) . Scott's first job out of the university was as an English and journalism teacher at Kickapoo Nation School, in Powhattan, KS, where he encouraged Native American Indian high school students to read literature by and about Indians. He helped write a grant and chaperoned a senior class trip out to see Mesa Verde and the nearby Fort Lewis College, where American Indians receive free tuition, room and board.
Scott next spent three years in Quito, Ecuador, South America. As director of Academia Benedict, a language school, he tripled enrollment numbers while raising tuition rates. Next he started his own school, Instituto Pionero, where he wrote the curriculum, trained teachers, and prepared for a 1986 presentation at TESOL Summer Institute (Georgetown University). Scott also worked two years at Academia Cotopaxi, an American international K-12 school, where he helped write a communicative curriculum, taught middle school ESL and advised the yearbook staff, including working in Spanish with a local printer.
From 1988 to 1992, Robb Scott worked as an ESL professional in Japan. He was part of the advance team of teachers who started SIU-Carbondale's branch campus in Niigata prefecture. He taught, wrote ESL curriculum and coordinated a TOEFL test site at the University of Nevada-Reno's Tokyo campus. He served from 1989 to 1990 on the Executive Committee of Tokyo JALT (Japanese Association of Language Teachers) and presented papers and workshops on ESL teaching and CALL (computer-assisted language learning) all over Japan. Scott's final two years in Japan were spent at Chubu University, in Kasugai, where he was on the faculty of the Modern Language Department and worked as a senior lecturer in OPELT (Ohio Program for English Language Teaching), an ESL research and development team representing Ohio University (Athens, OH). He also presented on conversation flowcharts and CALL at the 1992 TESOL convention in Vancouver.
In autumn, 1992, Scott began coursework towards an Ed.D. in educational administration at Teachers College, Columbia University, where he learned management strategies, ESL teacher observation techniques, and second-language acquisition theory, while also coordinating student-senate elections, serving on advisory committees to the TC president and overseeing the student paper (TC News) as editor-in-chief and chairman of the editorial board. In 1995, Scott was hired by Newsweek as an education writer. He wrote weekly teacher guides and other materials for classrooms using the magazine in their curricula, and also wrote for Newsweek publications, including an article, "Is Tenure Out of Date?," in the first Kaplan/Newsweek Graduate School guide (1998). From 1998 to 2000, Robb Scott worked at two start-up dot.com's, shopguide.com and ibizresources.com , launching online newsletters at each and developing a distance-learning course in e-journalism for ibizresources.com .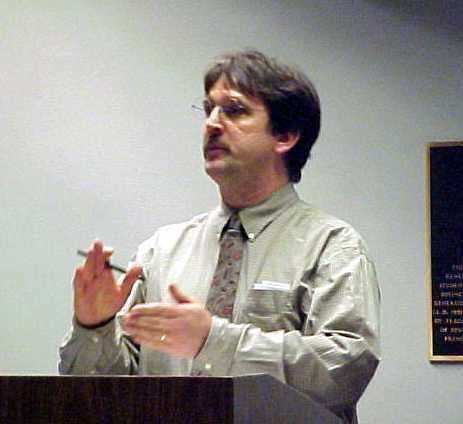 During most of the ten years he has lived in New York City (1992 - 2002), Robb Scott has continued to teach at and manage ESL programs for different language schools in the city. He has spoken on conversation activities, CALL and ESL program administration at local and state-wide venues, including NYS TESOL 2000 and 2001. During two decades as a serious ESL professional, Robb Scott has built a solid reputation as someone who works change and always makes a positive contribution. He publishes ESL MiniConference Online to make it easier for busy professionals to share ideas and keep abreast of the latest trends.