Projects in the Future of ESL MiniConference Online
An Interview With Dr. Robert Bruce Scott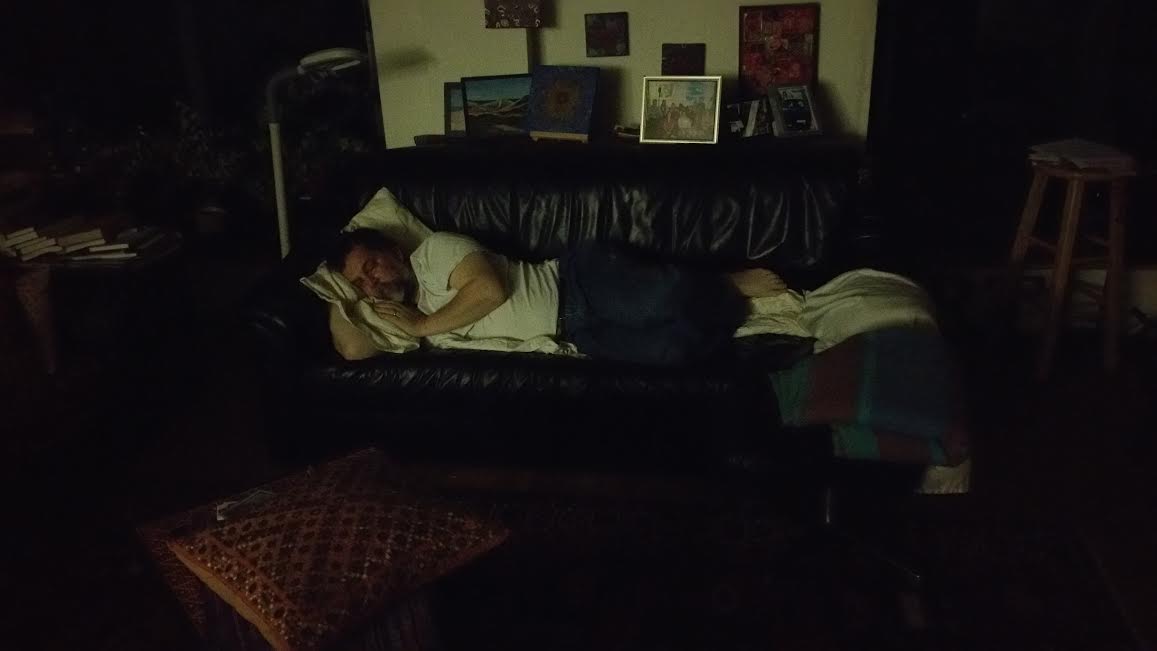 ESL MINICONFERENCE: What are the recent developments at the ESL MiniConference Online?

The ESL MiniConference Online, which started in 2001, has perhaps been best known for its archived Krashen-O'Neill-VanPatten

debate over conscious versus unconscious second language learning theories; a 2001-2004 set of Achievement Profiles which were collected into a book, "Transition, Turmoil, and Hope: The ESL Profession After 9/11"; and several major conferences in Kansas and Washington state with regional and national impact, where authors, researchers, and gurus from ESL Miniconference articles made personal appearances as keynote speakers at events attended by hundreds of ESL teachers.

On the main index page of the ESL MiniConference Online, there continue to appear four or five articles per year, but other projects have prevented me from giving my full attention to further construction of the ESL MiniConference newsletter and website. The newsletter archives provide historical references covering personalities and developments dating back to the earliest stages of the ESL/EFL profession, and thousands of visitors utilize the ESL MiniConference pages to refresh their memories of the formative years of the profession as well as key issues and challenges in a global 21st century context.

I remain very interested in the dynamics of language learning and language teaching, and in recent years I have contributed an article, "The Heart Beats On: Tapping the Collective Memory of English To Meet Post-Method Challenges," included in a book, "World Englishes in a Changing Society: Festschrift in Honor of Hiroshi Yoshikawa" (Kinseido Publishing Company, Ltd., 2014). I also serve on the editorial board of The Journal of Asia TEFL.

One of my strongest supporters on the ESL MiniConference project has been David Hopkins, who has also contributed articles we have published regarding language learning and teaching, based on his extensive international experience, his involvement in professional networks at the leading edge of innovative research, and his unparalleled understanding of the dynamics of communicative language curricula. Our festschrift in honor of his wonderful influence on so many of us who have worked with him was an important event in 2012 on the ESL MiniConference Online website.

I look forward to restructuring the ESL MiniConference over the next several years, and including more of Dave's writing as well as further articles inspired by his ideas and insights regarding the state of global ESL/EFL today.

ESL MINICONFERENCE: You mentioned other projects that have limited your ability to focus on the ESL MiniConference Online.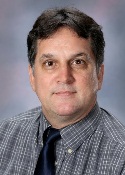 I am an assistant professor of special education in the Department of Teacher Education at Fort Hays State University, and my primary research activities are related to multicultural transition, philosophy of special education, and bilingual special education. I also serve as the representative for transition interests on the Kansas Special Education Advisory Council (SEAC).
I am the founding director of Kansans for Equal Access to Transition Services (keatsks.org) which has led to the publication of five books:
Multicultural Transition in Kansas Schools: Volume Two
This spring, I will present at the International CEC Convention in St. Louis on "Qualitative Data From a Survey of Caseworkers With Multicultural Transition Experience," and I am also working on an overview of the first five years of KEATS Equity and Access Leadership Awards, with follow-up interviews of the honorees from these annual awards, using their examples to positively reinforce best, innovative transition practices on behalf of culturally and linguistically diverse youth across the state of Kansas.
I believe there is potential for integrating my work in the field of special education with my continuing interest in cross-cultural communication and second language acquisition, and one of my current challenges is to restructure the ESL MiniConference by highlighting the areas of overlap connecting these different activities.
ESL MINICONFERENCE: You certainly have an ambitious agenda. Where do you find the energy and motivation to develop your projects?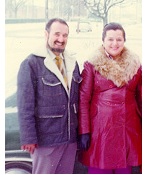 In his late twenties, my father quit his job as a high school principal and stopped working on his doctorate in educational administration, in order to return to school and take the necessary classes to apply to medical school. I was born the year he graduated with his M.D. from the University of Kansas. He went on to specialize in urology and open the first urology practice in Great Bend, Kansas, in 1967.
In her mid forties, my mother lost over 100 pounds in Weight Watchers, started playing the bass violin (which she had played in high school) in a local orchestra at Barton County Community College, and began taking lessons towards her private pilot's license with instructor Bud Pinkston at the Great Bend airport.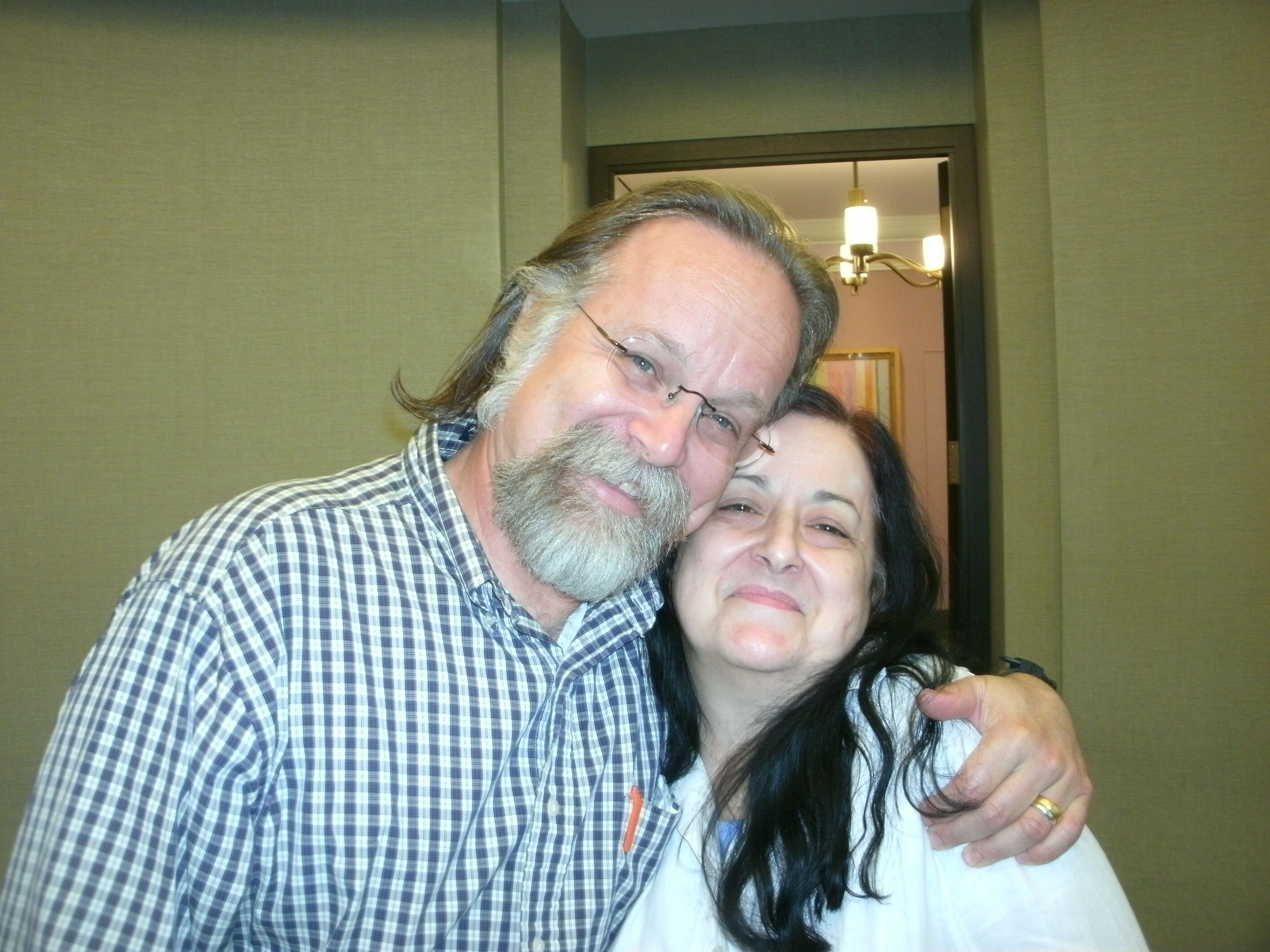 In her early forties, my sister, Beth, earned a Masters of Business Administration and shifted gears in her career as a result. In his fifties and into his sixties now, my brother John has greatly increased the frequency of his international travels as a key aspect of his global consulting activity in the field of art restoration and conservation.
In her forties, my wife, Meribel, returned to college and completed her B.A. in Modern Languages at Kansas State University, including an A in philosophy and an A in college algebra; now she is preparing to study for her masters degree.
My four children and two grandchildren are also doing amazing things and boldly facing new challenges at their ages, ranging from five weeks to 34 years old.
My mother's sister, Aunt Lillian, and her husband, Uncle Max, have used their retirement years to travel all over the world taking courses to increase their understanding and global awareness.
I could cite dozens more people I know who are taking on challenges, enthusiastically embracing life, and continuing to make a positive difference in the world at ages when a person might be forgiven for resting on his or her laurels. I gain energy and my spirit is strengthened by the examples of friends and family who are living their lives fully and not taking the miracle of life and our time on earth for granted.
ESL MINICONFERENCE: In one of your early articles on the ESL MiniConference, "Faith is the Substance of Things Hoped For," you suggested there was a spiritual aspect to the the ESL/EFL profession. Can you say something about spiritual aspects of your current activities and projects?
That article in December of 2001 was inspired by the life and words of George Harrison, who had recently passed away. According to those who accompanied him at the time of his death, Harrison's last wishes were for there to be peace and love in the world.
I have been impressed on the occasions when I have seen teachers whose primary inspiration is their religious faith and the belief they can improve the lives of their students by sharing that faith, either directly through faith-based lessons or indirectly through the example of how they themselves live their lives and treat others.
In recent days, I have come across several quotes related to finding meaning and purpose in life, and discovering the strength to persevere in the face of difficulties.
I often ask myself what is the purpose of our lives and I conclude that life's purpose is to be happy. We have no guarantee what will happen in the future, but we live in hope. That's what keeps us going.
--Dalai Lama, January 15, 2016
We do not lose heart. Though outwardly we are wasting away, yet inwardly we are being renewed day by day.
--II Corinthians 4:16
It is God who works in you to will and to act in order to fulfill his good purpose.
--Philippians 2:13

Another of my favorite verses is Hebrews 11:1: "Faith is the substance of things hoped for, the evidence of things not seen." That is very much like what a person faces in the early stages of a challenging project, when there is no real guarantee things are going to work out and very little he or she can say or do to persuade the cynics or realists that his or her proposal is worth supporting.

In his book, "Second Language Pedagogy" (1987, Oxford University Press), N.S. Prabhu reports research findings indicating that a teacher's belief in the curriculum and commitment to the day's goals makes it much more likely that his or her lesson will be successful and students will learn what he or she intends them to learn that day. This is yet another way of stating the important role of faith in the process of teaching and learning. Using evidence-based methodology and following best practices from research are additional ways that a teacher's faith in the efficacy and likely outcomes of his or her lessons can be strengthened.

I may be stretching the concept of spirituality a little compared to how it is usually understood, but I believe my perspective is supported by the central role of faith in developing ideas for projects, getting them off the ground, and carrying them through to successful outcomes.

The German writer and poet, Johann Wolfgang von Goethe, said it in another way: "Whatever you think you can do, or believe you can do, begin it. Action has magic, grace and power in it."



An ESL MiniConference Interview
DrRobbScott@gmail.com


2016 ESL MiniConference Online

PDF conversion by PDF Online