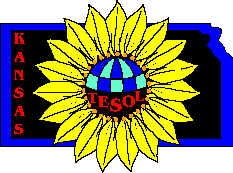 Winter 2005-2006
Preview of KATESOL 2006
Diane Larsen-Freeman
Bruce Veldhuisen
Intensive Programs Rebound

/ Index /
/ Letters /
/ Profiles /
/ Search /

Subscribe
for free!


Winter 2005-2006
Intensive English Programs on the Rebound
"We kept our core faculty employed with part-time assignments in other departments on campus," explained Mary Wood, "so we were better positioned to react when international student numbers went up again."


New ESL MiniConference Profile: Diane Larsen-Freeman
"I also taught classes at the University of Michiganís English Language Institute, the first such institute in North America. The ELI was established in 1941 by Charles Carpenter Fries, and later directed by his junior colleague, Robert Lado, so I am sure that they were early influences on me as well. From my studies and teaching at Michigan, I came to realize that there was no one best language teaching method. Without a recipe for teaching to follow, I became aware of the fact that there were many decisions to be made as a classroom teacher and that I would be helped to make them by becoming informed about the choices I did have and by being conscious at any particular moment about what I was doing and why I was doing it...."


New ESL MiniConference Profile: Bruce A. Veldhuisen
...We offer four-week TESOL certificate courses in 17 cities around the world. In 2005 we should surpass Trinity as the second largest certificate course in the world with approximately 2,500 graduates....


Kansas TESOL Gearing Up for Historic KATESOL/BE Conference in Manhattan!
...What looks like upheaval and chaos to others has more of the appearance of new, positive challenges for Kansans. "To the stars through difficulties," the state motto, inscribed on the state flag of Kansas, is a sentiment that will guide our discussions, learning, sharing of experiences, and growth at KATESOL/BE 2006, February 3-4, at Kansas State University, in the intellectual and spiritual heart of the state....