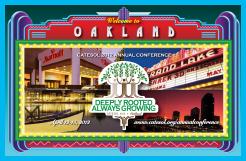 Mid
Winter 2012
CATESOL2012
Preview with
Judith
O'Loughlin
Ranomafana
Project
by
H.G. Scott
Free Spirits
by
Robb
Scott, Ed.D.
Efficacy
by Robb
Scott, Ed.D.

/Index/
/Letters/
/Profiles/
/Search/
/Podcasts/

Subscribe
for free!


Mid Winter Issue, 2012
"An Interview with Judith O'Loughlin, Chair of CATESOL 2012!" by Robb Scott, Ed.D.
... I would say, that unlike my own personal experiences as conference chair of another affiliate, NJTESOL-NJBE, I am much like an orchestra conductor, rather than a program developer. There are many sub-committees chairs responsible for individual aspects of the conference and my job is to hold it all together and make things run smoothly. ...

"Creating a Context for Errors in the Development of Self-Efficacy," by Robb Scott, Ed.D.
...just as important as successful episodes of hitting the target, or achieving goals and objectives, is the ability to incorporate into progress what we learn from mistakes and errors ...

"My Research Project at Centre ValBio in Ranomafana National Park," by Heather Giselle Scott
...A good student absorbs from the learning environment everything that she can and carries it with her always; a great student projects the knowledge and promotes what has been learned so that others can become aware. Studying in a foreign land is expected to spark new thoughts, ideals, visions, and attitudes, naturally, to those open to the experience. ...

"Achieving Rhythm and Flow in Your ESL/EFL Teaching Career," by Robb Scott, Ed.D.
...Anyone who has been in the ESL/EFL profession for a number of years, across a range of settings including overseas teaching assignments, will acknowledge that there are extremes in everything from staffing to curricula, learning environments, and motivational factors. ...