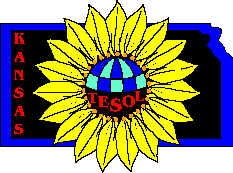 March 2005
English For Int'l Communication
Kansans Fight for Family Literacy
9-11 Continues Wreaking Havoc
The Ultimate Communicative Activity
Incompatibility of Lectures and High Tech

/ Index /
/ Letters /
/ Profiles /
/ Search /

Subscribe
for free!


March 2005
The Crisis in English for International Communication
"...TESOL has been the province of university education since its inception in the early 1960's. While this remains an important aspect, the needs of the international community have moved on. ..."
Adult Educators and ESL Teachers Join Forces to Fight for Literacy Funding
"...key aspects of the administration's proposed federal budget for 2006—if not amended—stand to impact critical education services throughout the nation and especially in Kansas, making even more difficult the efforts of our state legislators to fully fund Kansas public schools. ..."
Roundball and Communicative Language Teaching
...It is considered a sign of sophistication and education in modern academic settings to live oblivious to the parallel universe of sports events. ...
American-Style Jihad Rips at U.S. Social Fabric
...There is an anti-immigrant poison pill called the REAL ID Act hidden within a supplemental appropriations bill ostensibly intended to provide tsunami relief and funding for U.S. troops in Iraq. ...
Are We Having Fun Yet?
...Educators have had access to multimedia resources and complementary technology for decades now, dating back at least to the early language laboratories most of which have evolved into computer labs and even disappeared with increasing Internet applications for language learning purposes. ...