October 2003
Editor's Note: I have lived in two other cultures besides the U.S. and in each—Ecuador and Japan—I found there was a great deal more fundamental respect for teachers and valuing of what teachers do than is commonly found in America.
In some ways, central and western Kansas is like another culture, too. Teachers are crucially important to communities like Osborne, Kansas, where Omar Dean Gregory was born, on April 13, 1927, to Omar Dwight and Mildred V. Gregory.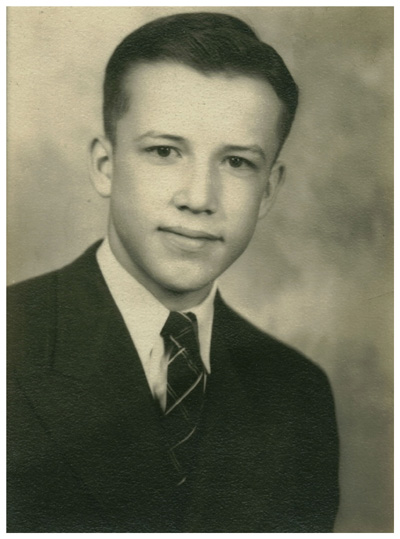 Osborne "was a great little town of about 1500 people in a farming community," says Richard Lewis, who grew up there in the 1940s. Mr. Lewis also provides a reference from the 1930 US Census for the State of Kansas, Osborne County, Penn Township, in the city of Osborne, enumeration district 71-18, sheet number 13A, Page 211:
"It is hard to read but I believe [the family] was living at house number 218 on South Third street. They did not own a radio. Omar Dwight Gregory was born in Kansas and married Mildred in 1926. His wife was born in Kansas, and her father born in Missouri and mother born in Illinois. Omar's father and mother were born in Iowa. His occupation was as a lawyer. He had a son, Dean Gregory, who was 2 years old at the time the census was taken." The census information for the Gregory family was recorded in writing by Ethel Leaver, a high school English teacher in Osborne, on April 15, 1930.
Another Osborne connection, Sue Nitz, comments that O. Dean Gregory's paternal grandparents were Jesse and Hulda Emeline Hadley Gregory, "and that "Gregory roots go back to early Berks County, Pennsylvania."
Iris Grimmett, who now lives in Oregon, shared special insights via e-mail with the ESL MiniConference Online.
"Dean Gregory was my dearly loved first cousin and I was devastated when he died. I can't add anything to your tributes as I did not know him in a professional environment but I'm delighted to see homage paid to him. I think his abilities were not appreciated nearly enough during his lifetime.
"We did not grow up together as I lived in Kansas City, Missouri, but our paths crossed many times over the years. Our grandparents lived in Osborne. We were at KU at the same time for our undergraduate degrees.
"When my mother was dying in Kansas City in the early 90s, he and Iri came and read to her while she was in her life ending coma. I was in contact with him weekly from the time he told me of his illness. I live in Oregon so was not able to be near him physically during that time but having visited him in their retirement home, I could visualize him there.
"I don't think I have anything to contribute to your honoring him but had to offer my appreciation for what you're doing."
When he died on May 15, 2000, in Lawrence, Kansas, Dr. O. Dean Gregory was survived by his wife, Irawati Sofion, who was active for many years in helping families of international students adjust to life in the K.U. community.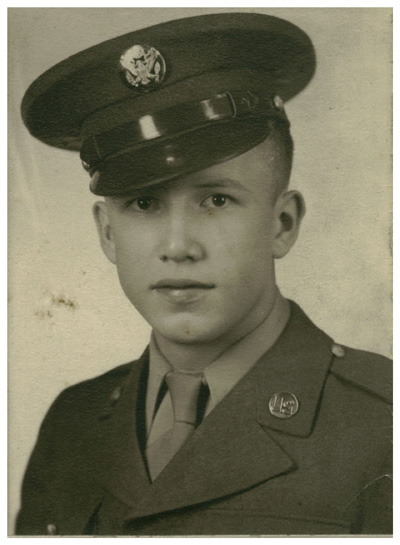 Dr. Gregory served in the U.S. Army during World War II. He graduated with a bachelor's degree from the University of Kansas in 1949, followed by a master's from Stanford in 1951 and a doctorate from Teacher's College, Columbia University, in 1966. His ubiquitous career included teaching posts with American International College, in Springfield, Massachusetts, the American International College's Dhahran branch in Saudi Arabia, the United States Peace Corps, Teachers College, Columbia University and the University of Kansas. Dr. Gregory also served as an instructor, administrative assistant and project coordinator for the Indonesian Ministry of Education in Jakarta and Java, and director of the English Language Institute at the American University in Cairo, before returning to Kansas in 1970.
The articles in this month's "O. Dean Gregory Festschrift" are remembrances of the positive influence Dr. Gregory had on his colleagues and students over a career in TESOL and applied linguistics which spanned four decades. Readers will get a sense of the total character of this ESL scholar from the different perspectives represented by these contributions.
Mr. Rex Hyde, of Osborne, graduated the same year--1944--as O. Dean Gregory, and graciously lent his yearbook from that year to provide images for a short slideshow. ESL MiniConference Online thanks Mr. Hyde for his thoughtful gesture in support of the O. Dean Gregory Festschrift.
If anyone was overlooked in the effort to publicize this Festschrift in honor of Dr. Gregory's life and work, and would like to contribute a piece to be added to the online publication, this should be sent to festschrift@ESLminiconf.net.
Thank you for reading about and remembering Dr. O. Dean Gregory.
Contributing Authors:
Brewer, John (Lawrence, Kansas)
Fanselow, John (Palmerston North, New Zealand)
Kitao, Kenji (Kyoto, Japan)
Nozawa, Kazunori (Kusatsu, Japan)
Roby, Warren B. (Siloam Springs, Arkansas)
Scott, Robert (Hays, Kansas)
Scheirman, Margaret (Minneapolis, Minnesota)