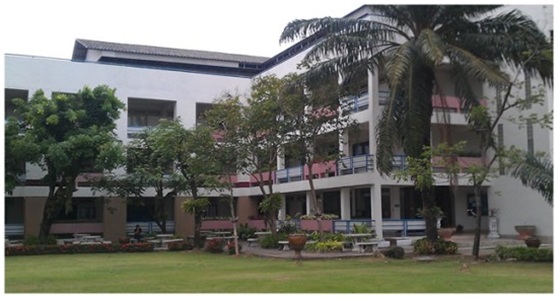 So what makes this BA TESOL course so special?
Bruce Veldhuisen: Well, for one thing, the cost. The total four-year tuition cost is $4000 for the degree, which can be paid in monthly installments. The BA TESOL degree is fully accredited by the Ministry of Education of Thailand, with the accreditation documentation posted on the website. Given that the course only requires 3 and ½ months of on-campus study per year, the teacher can easily earn the fees, and complete a Bachelors of Arts degree in TESOL debt free!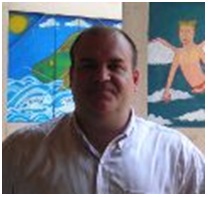 Bruce Veldhuisen
http://www.thongsookinternational.com/index.html
What made you decide to develop this program?
Bruce Veldhuisen: I saw that there was a need. This degree targets English teachers for people who didn't have the time or money to get the appropriate degree. Not really intended for the Thai only market, but this was an initial marketing focus. As well, it offers an incredible opportunity for a new teacher to earn a teaching credential while actually teaching, at a nominal cost.
What is the most innovative feature?
Bruce Veldhuisen: The modular approach so students can be working most of the time, and only have to study during their holidays. Right now these holidays are designed around Thai holidays, but that may change. Due to the changes inherent in membership in ASEAN, Thai holidays will move to June and July, which will be closer to a Western schedule.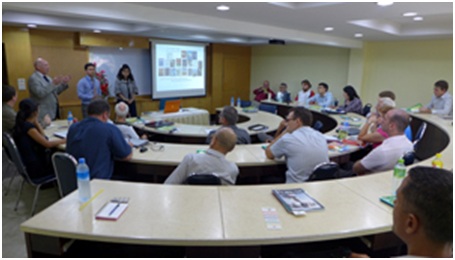 Great classroom facilities at Thongsook
What does the program offer to a U.S. student?
Bruce Veldhuisen: A practical degree that they can finish debt free. It's really affordable and teaches you skills that are immediately usable in the classroom. The program is currently not scheduled around the US academic calendar, but will be closer soon as mentioned above.
OK. So I can work, but do I have to work in Thailand?
Bruce Veldhuisen: No. You can work anywhere as long as you can make it to the on site classes for a minimum of six weeks per year. Classes are run during fifteen weeks per year, so at the moment the student has to come for six weeks within those fifteen weeks.
Tell me about the Diplomas.
Bruce Veldhuisen: Part of the degree is writing three major academic papers. This means that as you complete your degree, you are actually getting usable credentials along the way. These Diploma credentials will immediately enhance the teacher's credentials and employability.
I understand that the schedule is flexible, but what's a typical program?
Bruce Veldhuisen: You can start at anytime since there are several classes that are self-access. Students start every month, but there are some that start during March, April, May and October on site classes at Thongsook College. There are currently more than 125 students in the program who have started during every month of the year.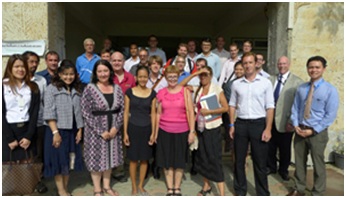 Students in the B.A. TESOL program
What about transfer students?
Bruce Veldhuisen: Transfer students are fine, but the credits have to be from courses that are the same as courses offered by Thongsook College.
Are there any affiliations with U.S. universities?
Bruce Veldhuisen: Right now we are developing affiliations with U.S. universities, which will be finalized in the near future.
Can a student elect to spend more than 3.5 months on campus?
Bruce Veldhuisen: At the moment the campus time is set. However, this may change as new degree programs come online.
Are there internships?
Bruce Veldhuisen: The internships are really teaching positions that are readily available in Thailand. Since the demand for teachers is so high, there is no need for the college to become directly involved. The program facilitates the connection between students and schools through a proprietary database. Because the teachers are making a significant educational commitment, the schools are very pleased to get Thongsook College BA TESOL students.
Can you summarize the degree requirements?
a. How many credits are "online" and how many are on campus?

Bruce Veldhuisen: 90 credits are face-to-face and 30 credits are self-access with tutor support.

b. How many semesters/years does it take to get the degree?

Bruce Veldhuisen: The degree can be completed in three years by studying 10 weeks per year, and the self-access classes when not in class. This includes the completion of three major thesis papers.
What are the "out-of-pocket" expenses for the four-year degree?
Bruce Veldhuisen: The entire degree costs $4000 in tuition expenses. This can be pay-as-you-go at the rate of $100 @ month, after you have paid the deposit of $500. The due dates for lump sum payments are every six months.
Where would you like to see this program in five years?
Bruce Veldhuisen: We are expanding the program offering, including a business management degree, co offered with a US university, and a restaurant management and international cuisine program. Potentially, these programs could be offered at other sites in Thailand or internationally.
Tentative Class Dates for 2014
Week 1: 3 March – 7 March
Week 2: 10 March – 14 March
Week 3: 17 March – 21 March
Week 4: 24 March – 28 March
Week 5: 31 March – 4 April
Week 6: 7 April – 11 April
Week 7: 21 April – 25 April
Week 8: 28 April – 2 May
Week 9: 5 May – 9 May
Week 10: 12 May – 16 May
Week 11: 29 September – 3 October
Week 12: 6 October – 10 October
Week 13: 13 October – 17 October
Week 14: 20 October – 24 October


Article by Dave Hopkins
More information about the Thongsong College B.A. in TESOL: director@thongsookinternational.com
Banphe, THAILAND

2013 ESL MiniConference Online

PDF conversion by PDF Online