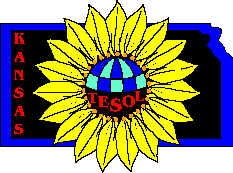 December 2003
EFL/ESL Distinction Argued on JALTTALK
It's Bread OR Butter for Part-timers
Report from Rocky Mountain TESOL 2003
Preview of KATESOL 2004

/ Index /
/ Letters /
/ Search /

Subscribe
for free!


December 2003
ESL/EFL: Is There Really Any Difference?
Prof Neil Anderson sparked a mini-discussion at the International Forum last weekend with his suggestion that we begin to move away from the conceptual dichotomy of ESL vs EFL...
Bread OR Butter: Tough Choices for ESL Part-timers
Since 1991 I have been an Adult ESL instructor, working part time, four evenings a week as well as on Saturdays, partly to supplement my regular inadequate teacher salary as a Special Education teacher...
High in the Rockies: Report from CoTESOL 2003
Rocky Mountain TESOLers are a little different from the rest of us. There is a peacefulness in their eyes. They live near some of the most beautiful landscapes in the world...
KATESOL 2004 Powwow in Hays, Kansas
Kansas Education Commissioner Andy Tompkins, Natural Approach and Bilingual Education Advocate Stephen Krashen, ELL Assessment Expert Rebecca Kopriva, Composition Expert and Learning Styles Researcher Joy Reid, Native American Indian Educator Jackie Boyd, Second Language Acquisition Scholar Bill VanPatten, U.S. Department of Education Program Specialists Ana Garcia and Lorena Dickerson: these presenters, plus a dozen or more publishers, and 250 Kansas educators will converge on Hays, Kansas, March 12-13, 2004, for the biggest ESL Powwow the state has ever seen...